From the President, Barry Sipe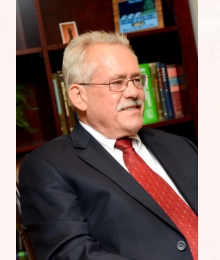 I started Community Claims Associates, in the late 80's based on the influence of my family in Pennsylvania who have been in this business since the 1960's. Since then, I have enjoyed the rewards of helping people recover from property losses ranging from inconveniences to major disasters.
When an unfortunate event occurs, most people are not prepared and are in need of professional and experienced help to guide them through the process of recovery.
To the average person, whether their loss is to their home or business, it is a significant event that often leads to life changing decisions. Being a homeowner and business owner educated in the presentation and management of insurance claims, I feel particularly well positioned to guide others through the path to recovery and being made whole.
I've made it my business to always stay abreast of the industry through ongoing professional education. This has resulted in State and National certifications that have reinforced our credibility and reputation. Trust that you are dealing with legitimate and knowledgeable experts in this field.
Along with my son, Jesse, Community Claims Associates continues to raise the bar in quality of service, dedication and results that we provide to our valued clients.