We're Here for You Today, to Ensure Your Better Tomorrow
Community Claims Associates is a well established, highly regarded New Jersey based public adjustment company who has specialized in serving the best interests of the insured public for over 20 years.
We represent you, the victim of a loss, in the proper submission of your claim, to ensure a settlement that reflects full and fair reimbursement for the damages to which you are entitled, and for which you have paid under your insurance coverage.
Trust Our Family to Protect Yours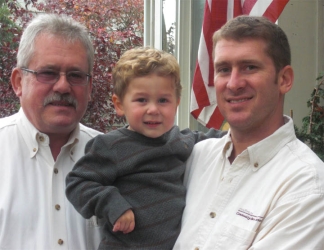 Community Claims Associates, founded in 1988, is a family owned and operated business that has successfully represented homeowners and businesses in a variety of claims matters of all sizes.
Our family of experienced professional claims managers is here to help yours get on the road to recovery after a disaster has occurred. Because we are family run, we not only understand the impact of any damage to your prized property; we also have a distinct edge in the care and attention we provide in properly handling your delicate claim.
To us, you are not "just another client." You are actually the "only" client in terms of how we treat you and handle your very personal claims matter.